There are four spaces available for hire:
The 1680 sq ft (156 sq m) high-ceilinged Large Hall, complete with stage, and tables and seating for up to 144 . Perfect for parties, weddings, dances and larger group activities.
The 650 sq ft ( 60 sq
m) Small Hall, ideal for smaller groups and activities.
The Committee Room, with a conference table and seating for up to 12.
The Library Seating Area, with space for up to 12 people.
The Village Hall has a large and well-equipped kitchen, with cutlery and crockery for up to 80 people.
Outside, the Hall has parking for up to 15 vehicles, with ample additional parking across the road.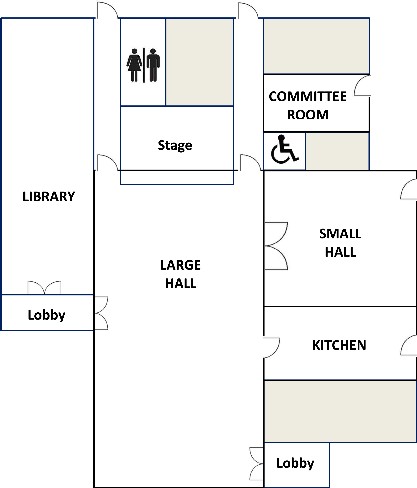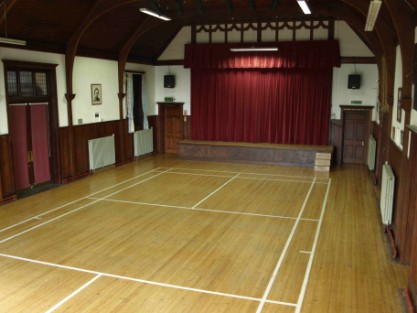 The Large Hall 56' x 30' (17m x 9m)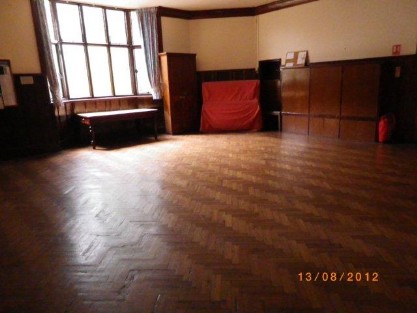 The Small Hall 25' x 26' (7.6m c 8m)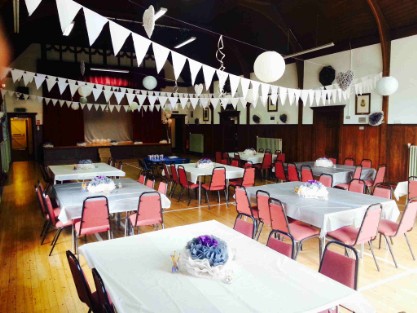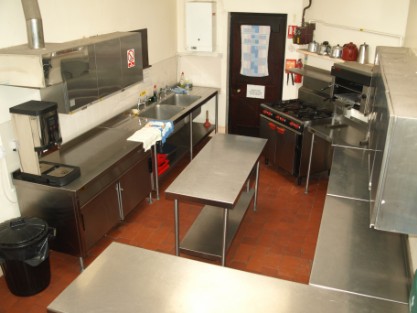 The well-equipped kitchen